The Kids' Guide to Birds of Michigan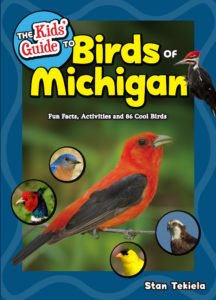 Stan Tekiela's famous Birds of Michigan Field Guide has been delighting bird-watchers for more than 15 years. Now, the award-winning author has created a perfect identification guide for children! The Kids' Guide to Birds of Michigan features 100 of the most common and important birds to know, with species organized by color for ease of use.
The Kids' Guide to Birds of Michigan is a fun, easy-to-use guide for anyone interested in seeing and identifying birds. As a child, the author spent hours of enjoyment watching birds come to a wooden feeder that his father built in their backyard. They were the only family in the neighborhood who fed birds, and they became known as the nature family.
Do you see a yellow bird and don't know what it is? Go to the yellow section to find out. Each bird gets a beautiful full-color photograph and a full page of neat-to-know information―such as field marks, favorite hangouts, a range map, and Stan's cool facts―that make identification a snap. Fun bonus activities for the whole family, like building a birdhouse and participating in the Great Backyard Bird Count, make this a must-have beginner's guide to bird-watching in the Great Lake State!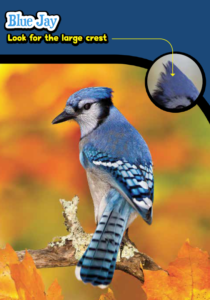 Now, more people feed birds in their backyards than those who go hunting or fishing combined. Not only has it become very popular to feed and watch birds, but young and old alike are also identifying them and learning more about them.
Michigan is a fantastic place to see all sorts of birds. In fact, more than 400 species are found in Michigan! That makes it one of the top states to watch an incredible variety of birds.
About the author: Naturalist, wildlife photographer, and writer Stan Tekiela is the author of more than 175 field guides, nature books, children's books, wildlife audio CDs, puzzles, and playing cards, presenting many species of birds, mammals, reptiles, amphibians, trees, wildflowers, and cacti in the United States. Stan has a Bachelor of Science degree in Natural History from the University of Minnesota, and he has received national and regional awards for his books and photography.
You can find more information on all our children's books here.
For more stories about wildlife and nature, sign up for our newsletter now!