Great Lakes Ships and Stories
Posted on
September 29, 2017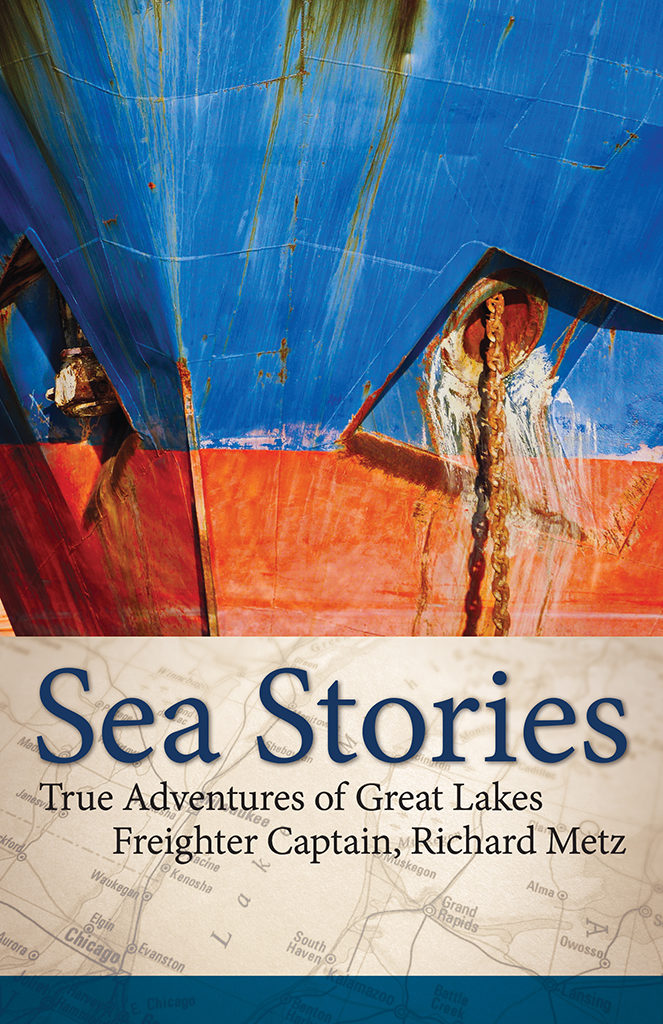 The gigantic, awe-inspiring Great Lakes ships are a big reason why people are drawn to visit the largest group of freshwater lakes in the world. There's something magical about watching a freighter steam by. It fills spectators, young and old, with a sense of wonder. Where has the ship been? What's its cargo? What adventures has it seen? In his new book Sea Stories, retired freighter captain Richard Metz answers these questions. He shares the triumphs, struggles, and secrets of a captain's life in an autobiography that's divided into 26 short stories.
From the Duluth port in Lake Superior all the way to the Atlantic Ocean and beyond, Richard captained a variety of Great Lakes ships for 20 years. He experienced wild weather, close calls, near misses, and events that can only be described as "unimaginable." He has incredible stories to tell about life as a crewmate and captain. Here he shares the best of them. This entertaining book recounts everything from getting his first job aboard a ship to his final, emotional walk down the gangplank. In between, readers are told stories of a nearly fatal collision, an overzealous former captain who nearly sank his ship in a terrible storm, Richard's first run as captain—with the dents in the hull to prove it—and more.
One of Richard's most captivating Great Lakes ships stories focuses on November 10, 1975, the night the Edmund Fitzgerald sank in Lake Superior. He recounts his own memories of the weather, the Coast Guard's unanswered calls to the Fitzgerald, the gut-wrenching moment the ship was declared missing, and the powerfully emotional day that followed.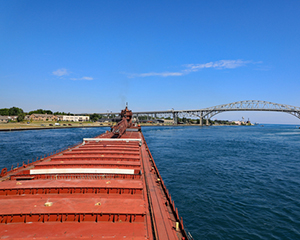 In case the stories weren't enough, the book offers plenty of extras. It is sprinkled with full-color photographs, including snapshots of the ships that Richard sailed, along with a complete listing of the ships' specifications and their ultimate fates. Plus, there is a fascinating "question & answer" section in which the writer is interviewed by Brett Ortler, author of the popular A Beginner's Guide to Ship Watching on the Great Lakes.
Anyone with an interest in Great Lakes ships, whether you live near Lake Superior or are visiting from another country, will appreciate this entertaining look at life aboard a freighter. It's also a perfect gift for history buffs, ship watchers, and any fans of a good yarn. With the autobiography chunked in short, easily digestible tales, Sea Stories is great for reading aloud or for retelling to friends and family.