Books Make Great Gifts for Kids
Posted on
November 16, 2016
When it comes to buying gifts for kids, it's easy to overlook the obvious. We're distracted by catalogs, commercials, fancy store displays, and the repeated cries of "I want that." Who can blame us for filling the bottom of the tree with toys? But there's one gift idea for kids that they will adore and their parents will applaud. It's fun, it's interesting, and it's sure to provide many hours of use. (And don't tell the young ones, but it's educational too.) Of course, I'm talking about books.
When you're shopping for gifts, don't go to a toy store. The bookstore is where it's at. Presents should say, "I know you, and I know what you like." That's why it's a thrill to find a perfect book for the children in your life. Here are a few of my favorite gifts for kids:
For Kids who Love Animals… and Superheroes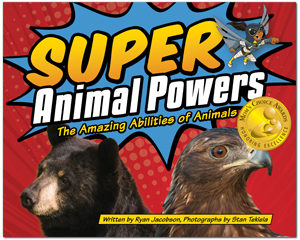 Super Animal Powers is a picture book (ages 4–8) that spotlights a variety of animals and the amazing super powers they possess, from super speed to laser eyes. I wrote this book, so don't just take my word for it. Super Animal Powers received a Mom's Choice Award.
For Kids who are Obsessed with Dinosaurs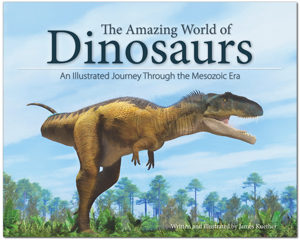 The Amazing World of Dinosaurs is technically intended for adult audiences, but this one appeals to dinosaur lovers of any age, making it a wonderful gift idea for kids. The breathtaking dinosaur paleoart will keep any child flipping through the pages, and the author's research and insights are a fascinating read for children as young as 9.
For Kids who Like to be Silly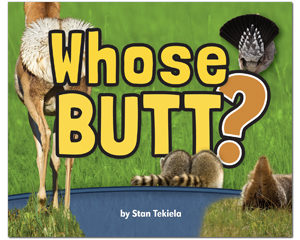 In Whose Butt?, award-winning wildlife photographer Stan Tekiela uses animal butts as an educational bridge to introduce children (ages 4–8) to facts about animals. Readers are shown an animal's behind and asked to guess "whose butt"? Then it's time to turn the page and find the answer!
For Kids who Love Sports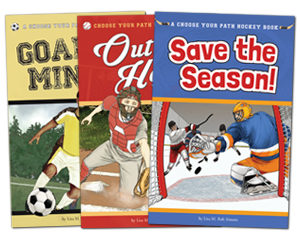 The Choose to Win! series is a fun gift idea for kids because it appeals to sports enthusiasts and video game fanatics. The reader (ages 9–13) becomes the main character in Goal-Minded, Out at Home, and Save the Season! Readers make important choices throughout each book that affect what happens next, and they are rewarded with points that allow them to upgrade their characters' skills.
For Kids who are Fascinated with Stargazing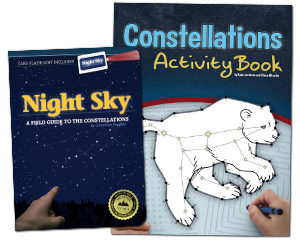 So many children are interested in stars and outer space. Most who aren't already would become interested with a gentle nudge in that direction. The Night Sky field guide provides that nudge. Simple instructions help readers learn how to locate 62 constellations in relation to the Big Dipper, the North Star, and the top of the sky. If your stargazer isn't quite old enough, the Constellations Activity Book is another excellent choice.