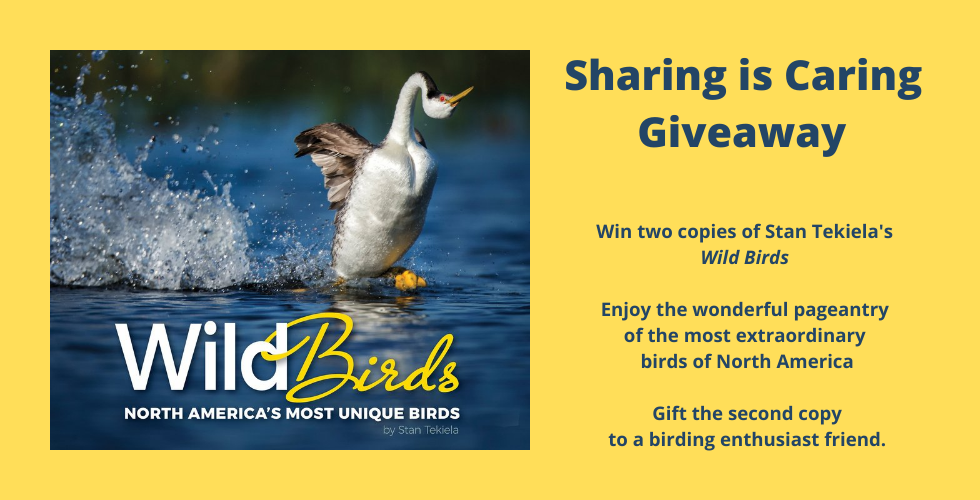 Sharing is Caring Giveaway
Posted on
November 10, 2021
We are thrilled to have our first Sharing is Caring giveaway! Enter to win two (2) copies of Stan Tekiela's book Wild Birds: North America's Most Unique Birds. One lucky winner will receive a copy of Stan's book and you can pick a friend that will get a copy in your name.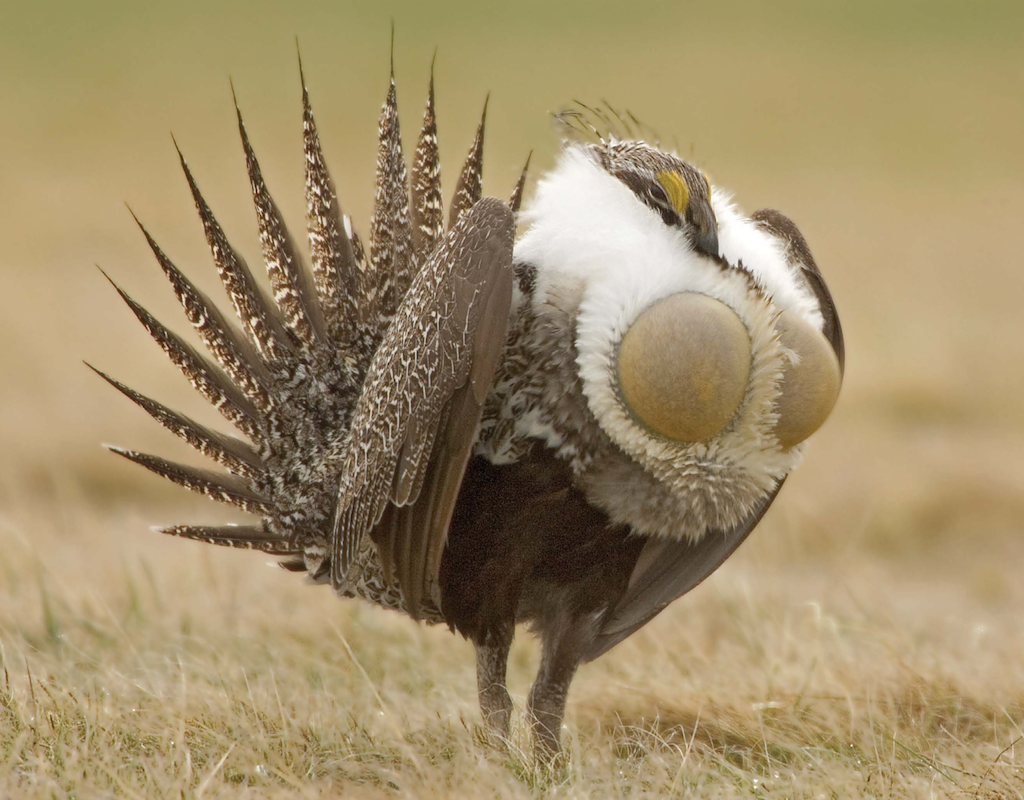 About the book: With more than 900 different kinds of birds in the United States and Canada, bird-watchers bear witness to some incredible species. From the world's smallest owl to the fastest of all animals, our bird population is both impressive and diverse.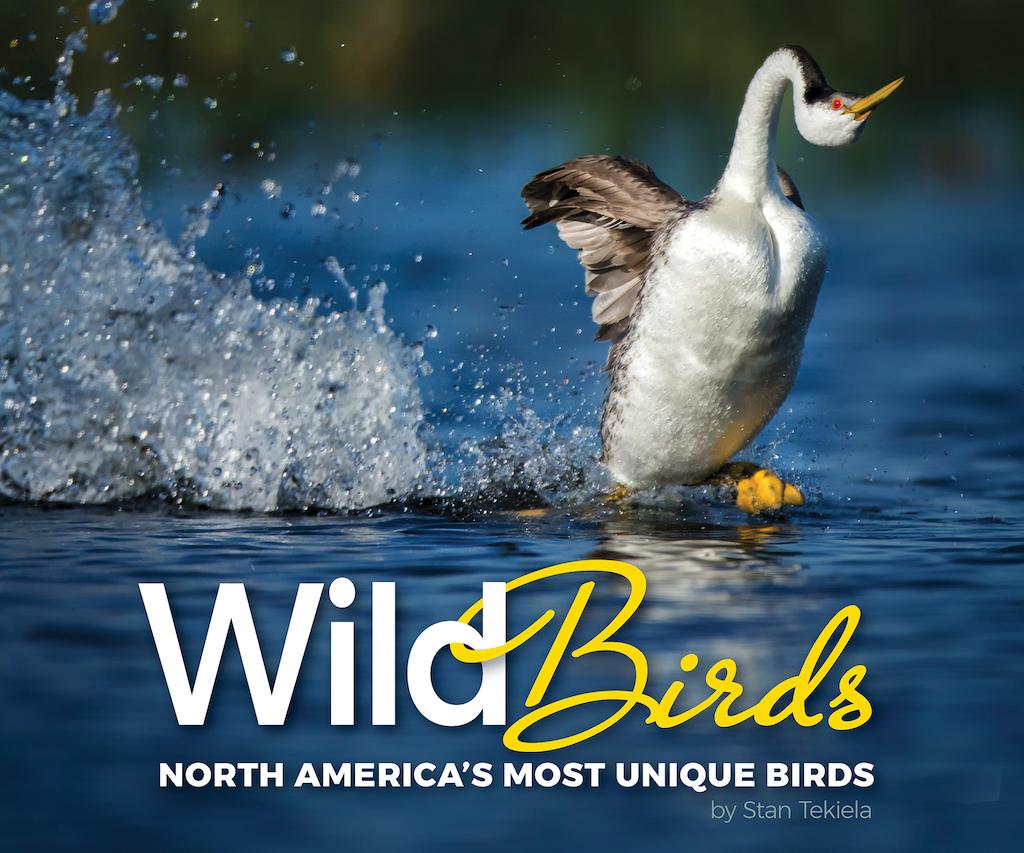 Stan Tekiela has been studying and photographing these birds for more than 30 years. Here, the award-winning author and naturalist showcases 28 of the most astonishing species in North America. His incomparable photography captures the birds in action and depicts behaviors that are sure to surprise and delight, while the book's headings and small blocks of text make for easy yet informative browsing.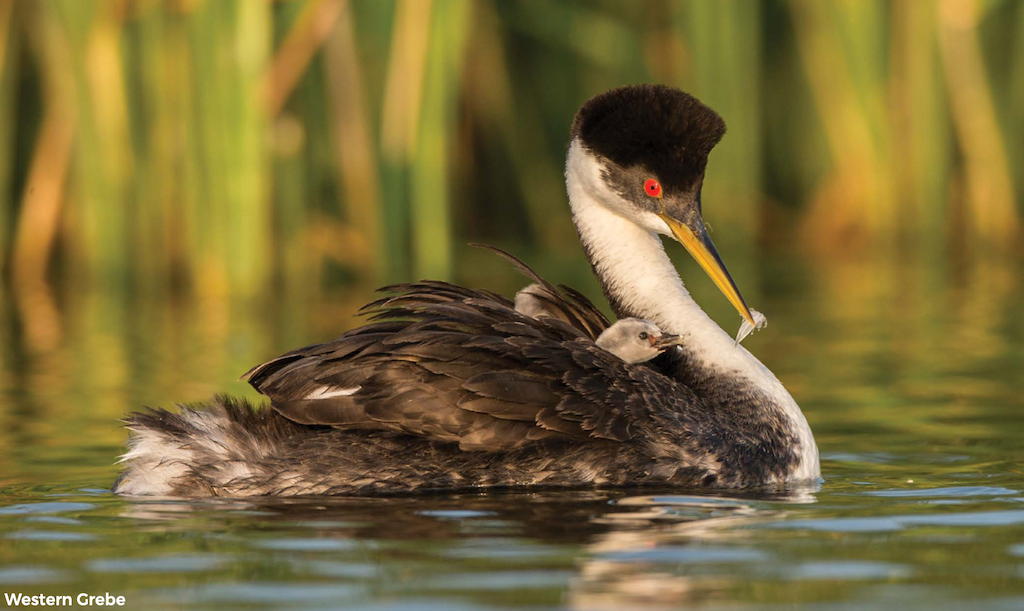 Discover North America's most interesting birds. Inside this coffee-table book, you'll find remarkable, unusual birds stunningly photographed in natural settings. Turn to any page and you'll be amazed by the colors, stop-action detail, and diversity of our feathered friends. Fast or slow, large or small, the birds and their behaviors are sure to surprise and delight. You'll develop a new appreciation for their wild and wonderful ways.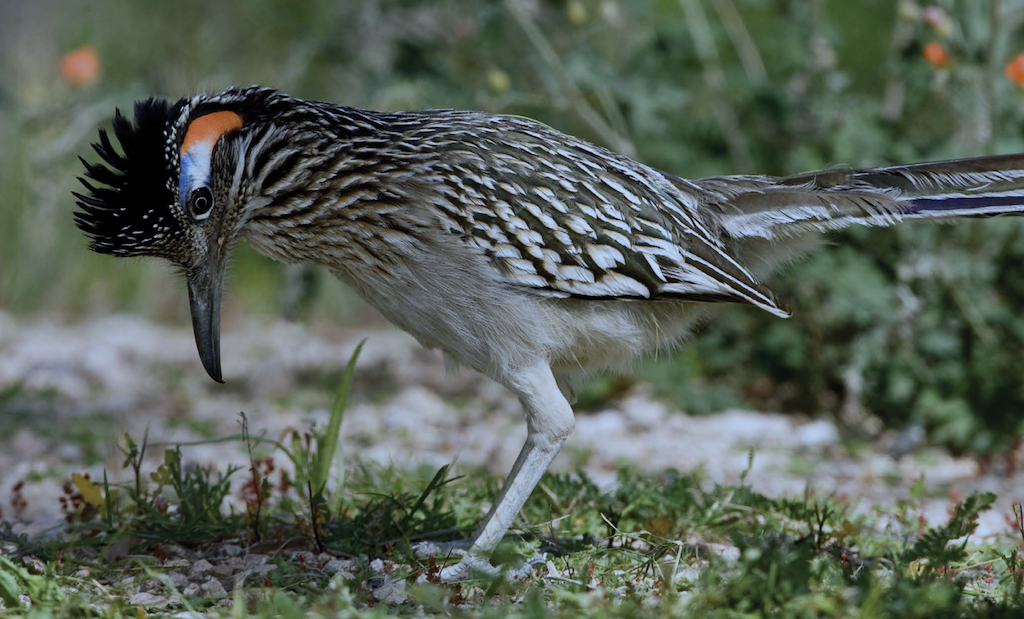 About the author: Naturalist, wildlife photographer, and writer Stan Tekiela has written more than 175 field guides, nature books, children's books, wildlife audio CDs, puzzles, and playing cards, presenting many species of birds, mammals, reptiles, amphibians, trees, wildflowers, and cacti in the United States. With a Bachelor of Science degree in Natural History from the University of Minnesota and as an active professional naturalist for more than 25 years, Stan studies and photographs wildlife throughout the United States and Canada. He has received various national and regional awards for his books and photographs.

Also a well-known columnist and radio personality, Stan's syndicated column appears in more than 25 newspapers, and his wildlife programs are broadcast on a number of Midwest radio stations. Stan can be followed on Facebook and Twitter. He can be contacted via www.naturesmart.com.
Enter our giveaway now!
For more stories about wildlife and nature, sign up for our newsletter now!