Birding, a Fun Activity for the Entire Family
Michigan is a fantastic place to see all sorts of birds, and birding is a wonderful yearlong activity the entire family can enjoy. There are more than 400 species of birds in Michigan, making it one of the top places to watch an incredible variety of birds.
There is a wide range of habitats across Michigan, and each supports different kinds of birds. The major habitats include forest and aquatic environments, both of which are widespread in the state.
Michigan has lots of deciduous forest habitat where leaves fall off the trees each autumn. Birds that prefer this habitat are often bright and colorful, and they build nests in leafy trees.
Michigan also has a fair amount of coniferous forest. The trees here are evergreen, with green needles staying on the branches throughout the year. Conifers attract other types of birds, many of which migrate out of Michigan in winter. In addition, there are a lot of ponds, rivers, and lakes, not to mention the biggest of all lakes in the United States, the Great Lakes.
The aquatic environments are home to a wide array of ducks, geese, shorebirds, and more. The weather also plays a role in the kinds of birds one can see. Warm-weather tropical birds, such as orioles, hummingbirds, and warblers, visit Michigan in summer.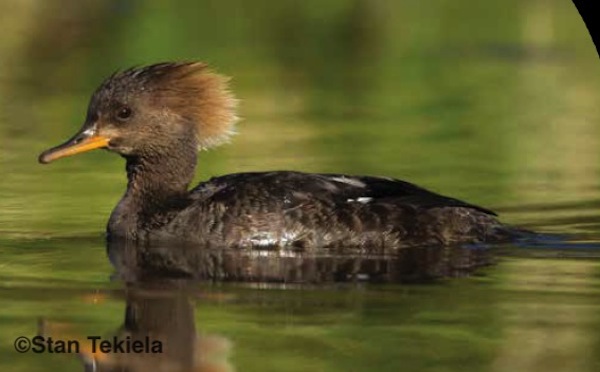 An assortment of other birds, such as geese and cranes, comes with migration in fall and spring. Juncos, owls, and more are common in winter. On top of it all, Michigan's backyard birds, most notably chickadees and finches, enjoy the seasons year-round.
In his book The Kids' Guide to Birds of Michigan, Stan Tekiela provides all the basic knowledge to make birding a fun activity for the entire family.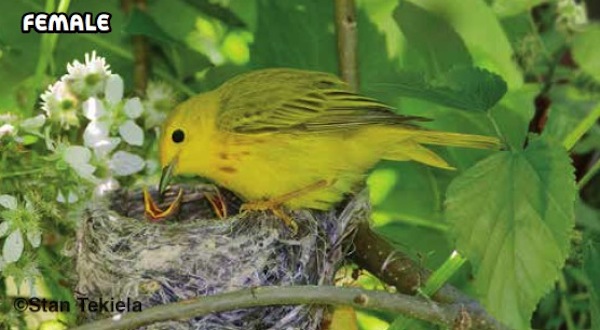 About the author: Naturalist, wildlife photographer, and writer Stan Tekiela is the originator of the popular state-specific field guide series that includes Birds of Michigan Field Guide, Second Edition. He has authored more than 175 field guides, nature books, children's books, wildlife audio CDs, puzzles, and playing cards, presenting many species of birds, mammals, reptiles, amphibians, trees, wildflowers, and cacti in the United States.
With a Bachelor of Science degree in Natural History from the University of Minnesota and as an active professional naturalist for more than 30 years, Stan studies and photographs wildlife throughout the United States and Canada. He has received various national and regional awards for his books and photographs. Also a well-known columnist and radio personality, his syndicated column appears in more than 25 newspapers and his wildlife programs are broadcast on a number of Midwest radio stations.
For more stories about wildlife and nature, sign up for our newsletter now!