Discovering American Indian Culture in Utah, One Day Trip at a Time
American Indian Culture runs deep in Utah, with many different tribes calling present-day Utah home. The five major tribes in Utah are the Ute, Navajo, Paiute, Goshute, and Shoshone. These bands of Utah American Indians are as diverse as the landscapes of Utah; the Navajo Nation extends into southern Utah from Arizona, while the Shoshone live in the more mountainous region that Utah shares with Wyoming.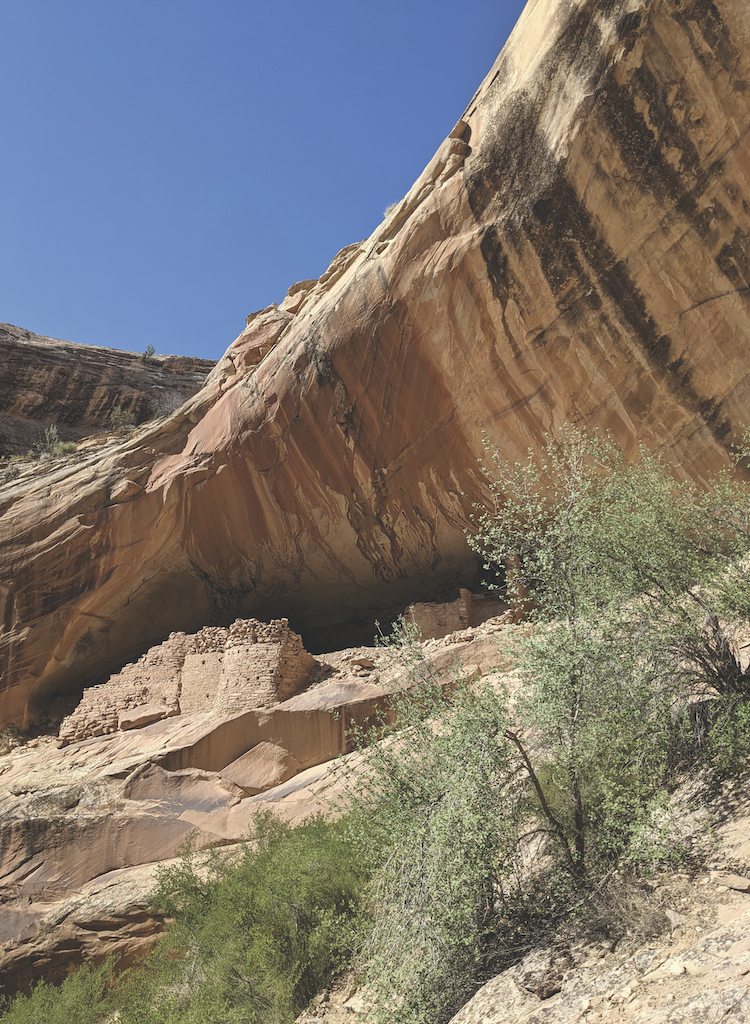 If you want to learn about current or historic American Indian culture, there are many places to do so in Utah. Today we feature two places from Leigh Wilson's book Utah Day Trips by Theme.
Bears Ears National Monument
365 N Main, Monticello, UT 84535
Tel: 435-587-1500
Website
At Bears Ears National Monument visitors can explore dozens of geological and archaeological sites that are sacred to many American Indians. Named for towering twin buttes rising from the desert floor, Bears Ears is a special place for all who visit, especially those who call the area home. Artifacts here date back to the Clovis period, and many pueblos and cliff dwellings were left behind by the Ancestral Puebloans (Anasazi) and the Fremont people, among others. Within Bears Ears, you'll find natural bridges and arches, petroglyphs, and ruins.
Hiring an American Indian guide to show you around the area is highly recommended; not only will you learn so much more about the history and the people who lived here, but you'll also ensure that you are visiting respectfully.
Louis Williams at Ancient Wayves grew up on the nearby Navajo reservation and offers customized tours from half-day to multi-day hikes and rafting trips.
Some of the highlights to see in Bears Ears include the following:
Butler Wash below Comb Ridge (several ruin sites and petroglyph panels)
Butler Wash Dinosaur Track Site
Sand Island Petroglyph panel near Bluff
Mule Canyon House on Fire ruins
Mule Canyon Kiva
Nine Mile Canyon
Carbon County, UT
Website
Located in what is called the Carbon Corridor, Nine Mile Canyon is sometimes called the "world's longest art gallery." Featuring (more than nine!) miles of Fremont, Ute, and Archaic petroglyphs and granaries, in addition to a fantastic scenic drive, this remote spot is definitely worth a detour as you drive through eastern Utah.
There are pullouts, trailheads, and spotting scopes all along the 46-mile road. Some spots, like Daddy Canyon and the Big Hunt, require a short walk to reach the petroglyphs.
Make sure to download a map ahead of time, as cell service is limited and not all spots are clearly marked from the road. Note: If you approach from Duchesne or Myton in the north, expect about an hour on unpaved roads that should be suitable for passenger cars in dry weather. Approaching from the south, the road is paved all the way from the town of Wellington.
Order your copy of Utah Day Trips by Theme here. If you enjoyed this post, sign up for our newsletter now!