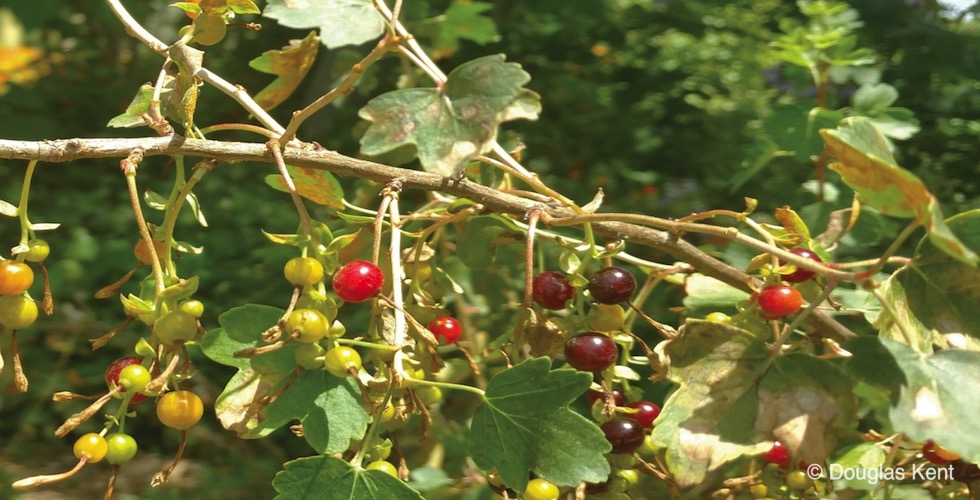 Find Out How Douglas Kent Got Into Foraging
Douglas Kent, award-winning author of Foraging Southern California: 118 Nutritious, Tasty, and Abundant Foods, tells us how he got into foraging.
Foraging is fantastic fun, but it is not for everyone, that's for sure. It has taken me decades to embrace wild foods as deeply as I do now. If anything, my story just goes to show you that you can often end up where you start.
I was introduced to spontaneous foods (weeds) in 1979, although my mentor, my great-aunt, didn't call them that; she referred to them as Depression Era foods. At that time I nibbled on the plants to please my great-aunt, but I certainly did not embrace foraged foods. I believed that eating weeds was petty and unfitting.
But in the early 1990s I was rocked and shocked by two events. The first was the Oakland/Berkeley Tunnel Fire in October 1991. In just 10 hours, 2,900 homes and 25 lives were devoured, leaving the East Bay paralyzed for months. I was living in a community that was just as dangerous and flammable, and I was scared.
The second event was the Los Angeles Riots in late April 1992. I got caught in the middle of the mayhem and saw how quickly a city can devolve. Tens of thousands of people lived without access to food for days. Both these events led me to explore the idea of urban resiliency, whether that was fire protection, passive architecture, or urban food systems.
I have bike-packed from central Oregon to the Mexican border. The route was coastal, and I foraged the entire route. Such fun!
This is a picture of some of the greens that sustained me on my ride down the coast. They are curly dock, sheep sorrel, dandelion, filaree, plantain, and sow thistle.
In the early 2000s I hit my sweet spot and began studying and teaching at the Lyle Center for Regenerative Studies at California Polytechnic University, Pomona. Everything fell into place. The aim of the 16-acre Lyle Center is regenerating the resources and services needed to sustain human health and well-being. We work on energy, food, shelter, waste, and water systems. This is the type of work that keeps a community running when the power goes out.
Pre-pandemic, I ended all my classes at the Lyle Center with a community meal. We tried to get as much of the meal from the Center's 16 acres, and spontaneous foods were always featured (including crawdads and snails).
Foraging falls perfectly into the sphere of urban regeneration and resiliency. Much of the spontaneous vegetation in California is edible, and much of that is highly nutritious. Unfortunately, vilifying spontaneous vegetation is an industry; as such, embracing spontaneous vegetation is a small act of rebellion because it acknowledges humans' unique impact on the land and celebrates that nature.
I work with a small farm in Compton that grows chicory as a weed and am lucky to get a plant or two every year.
Just as my great-aunt inspired me to eat wild vegetation, I try to inspire my twin sister's five children. This photo was taken for an article on the best foraged foods for enticing kids.
My great-aunt knew to appreciate, if not celebrate, what is given. She didn't grow up rich enough to denigrate plants that provide health and well-being. I now see that harvesting spontaneous species is one of the many things we can do to nurture a more harmonious relationship with our planet.
Foraging wild foods isn't for everyone, but maybe it should be!
Foraging Southern California: 118 Nutritious, Tasty, and Abundant Foods is the 2020 winner of the National Outdoor Book Award for Nature Guidebooks.
For more stories about wildlife and nature, sign up for our newsletter now!