Children's Books Make Perfect Christmas Gifts
Posted on
November 30, 2018
This Christmas, give the gift of books to your children. Reading children's books must find its way to the top of your "to-do" list every day. Here are our suggestions for your Christmas shopping list.
Laugh while you learn about baby animals with Stan Tekiela's book Whose Baby Butt?. From fuzzy to feathery, baby animal butts are the silliest sights in nature. This hilarious book is the perfect companion to Whose Butt?, an acclaimed picture book by the same award-winning wildlife photographer. And while we are on this fun subject, don't miss Stan's Critter Litter: See What Critters Leave Behind. 
But wait, there's more! In Do Beavers Need Blankets? Stan Tekiela entertains with silly scenarios and educates kids about the natural world. And his latest children's book Hidden Critters is now available in a store near you.
Little tykes will enjoy Stan's Snouts & Sniffers board book, introducing children to the fascinating world of nature with fun facts about various animal noses. It's just right for your family's youngest nature lovers.
To top it all off, Stan recently created a wonderful identification guide for children! The Kids' Guide to Birds of Minnesota, featuring 100 of the most common and important birds to know, organizes species by color for ease of use. Fun bonus activities for the whole family, like building a birdhouse and participating in the Great Backyard Bird Count, make this a must-have beginner's guide to bird-watching in the Land of 10,000 Lakes! The Kids' Guide to Birds of Minnesota was recently awarded a prestigious National Outdoor Book Award (NOBA).
Stan's photography illustrates Marion Dane Bauer's Jump, Little Wood Ducks and Baby Bear Discovers the World. His collaboration with Marion also gave us Some Babies Are Wild, a book celebrating the precious relationship between mother and child, and The Cutest Critters, a Mom's Choice Awards® winner.
Together with Ryan Jacobson, Stan Tekiela produced Super Animal Powers: The Amazing Abilities of Animals and What Eats That?, a book about predators, prey, and the food chain.
True Stories of Rescue and Rehabilitation will Delight on Christmas
Adventure Publications author Christie Berg-Gove thrills readers with true stories of rescue and rehabilitation with her best-sellers Maggie the One-Eyed Peregrine Falcon and Esther the Eaglet.
Early in 2019, be on the lookout for her next book, Greta the Great Horned Owl, a tale of an injured owl's recovery and return to nature.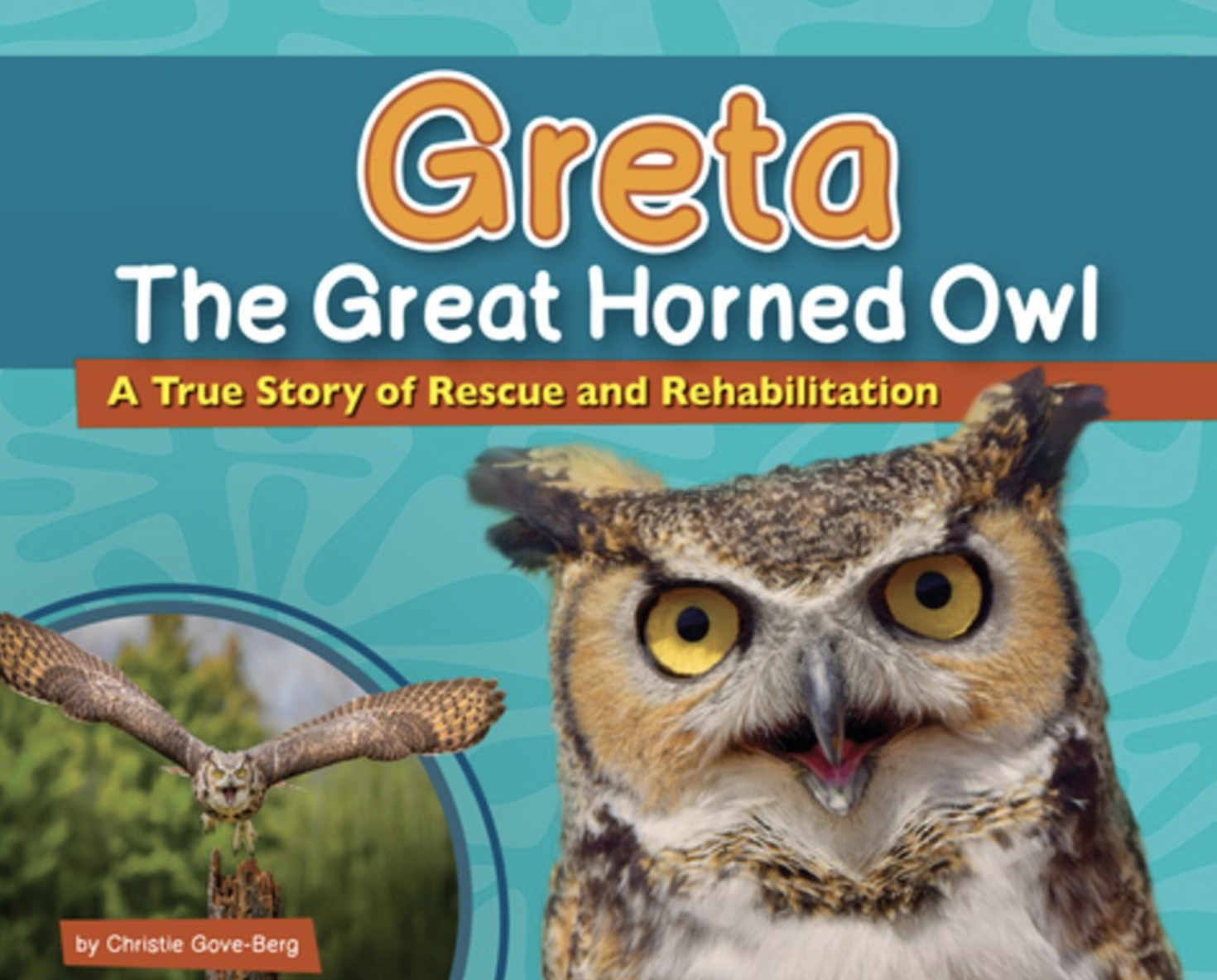 Tweens and teens will love Rock Collecting for Kids, in which Dan R. Lynch, author of many field guides, presents a children's introduction to our amazing Earth. James Kuether's The Amazing World of Dinosaurs will spark the imaginations of children and adults alike, and Emma's First Agate by James Magnuson takes children on a treasure hunt while instilling a lifelong respect and love of the outdoors.
Last, but certainly not least, Sophie's Night Sky Adventure by Jonathan Poppele will keep your children awestruck as they discover some of the best-known constellations.
If you enjoyed this post, sign up for our newsletter now!